Just a Friendly Reminder
In-Person Students: You will not be checking in for attendance Monday-Thurdsay. Only check in on Fridays! Please make sure that your Chromebooks are FULLY CHARGED before school each day.
Remote Students: You will still be checking in daily for attendance.
ATTENTION PARENTS/GUARDIANS: If your student is an In-Person learner and will be absent: You must contact the office to let us know.

If you are having any issues with your chromebook or hotspot, need help with navigating your chromebook, or have fallen behind with assignments- please let us know. We are here to help!
Great News! We are now offering Homework Help during the day/evening throughout the week. If we have not reached out and you believe your child could benefit from Homework Help…
Please contact us at 618-983-7581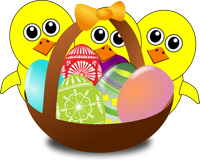 "Children are the world's most valuable resource and its best hope for the future."
-John F. Kennedy